Firm Overview
Accomplished Delaware Personal Injury Attorney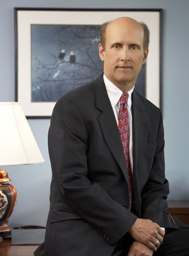 Established in 1983, The Law Office of James Bailey in Wilmington, Delaware, represents injured people and their families in courts throughout Delaware. We file personal injury claims on behalf of people injured in serious accidents. We are an accomplished personal injury law firm that prioritizes standing up and fighting for you. To learn more about your case, contact us for a free initial consultation.
We represent clients in all manner of personal injury, medical malpractice, car accident, truck wreck, motorcycle crash, premises liability and wrongful death claims. We are conveniently located near all state and federal courthouses in Delaware. We are licensed to practice in Delaware state courts, federal district courts and federal bankruptcy courts.
James Bailey does not just say that he is an accomplished trial attorney—he has the record to prove it. He has obtained million dollar-plus verdicts for clients and has recovered millions of dollars for clients through the years. He is capable of representing you in even the most complex personal injury lawsuits.
As a small law firm, we provide each client with the personal attention that he or she deserves. It is important to know that you can speak to your attorney if you have questions that need prompt answers. Your case will never be passed on to a junior associate or paralegal. You can rest assured that an experienced lawyer will always personally handle your case.
Besides being an accomplished trial attorney, James Bailey also has extensive experience working for the State of Delaware. He has served as Deputy Attorney General for the State of Delaware. He was the deputy director of the Department of Health and Social Services and the State Division of Planning. He has proven his ability to handle complex issues in and out of the courtroom.
Before speaking to an insurance company about your injuries, hire an experienced personal injury attorney to learn your rights. To learn more about pursuing a personal injury, car accident, premises liability or medical malpractice case, contact The Law Office of James Bailey and schedule a free initial consultation.
Se habla español